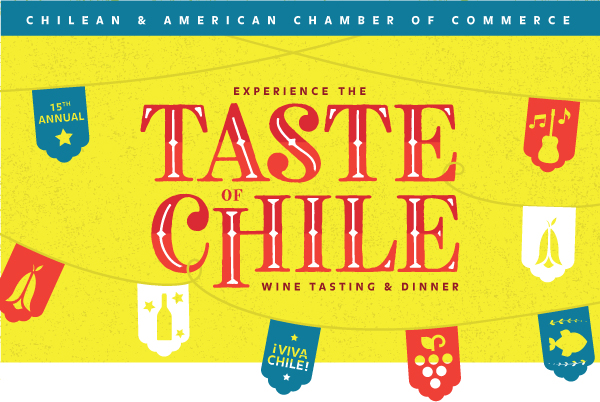 The 15th Annual Experience the Taste of Chile Wine Tasting & Dinner –

POSTPONED UNTIL FURTHER NOTICE
Join the Chilean and American Chamber of Commerce of Greater Philadelphia for its 15th Annual "Experience the Taste of Chile," an evening of authentic Chilean food and wine, rich conversation and celebration of the fruitful commercial and trade partnership between the Delaware Valley and the Republic of Chile.
This year, the Chamber will honor Martin Lewit and Ch1l3: Chile, a Digital Country with the 2020 Visionary Award.
Don't miss the opportunity to participate in this unique event and show your support for the work the Chamber does to continually strengthen the commercial and business ties between the Greater Philadelphia Region and Chile.